Attila: 115 kg weight loss in 19 months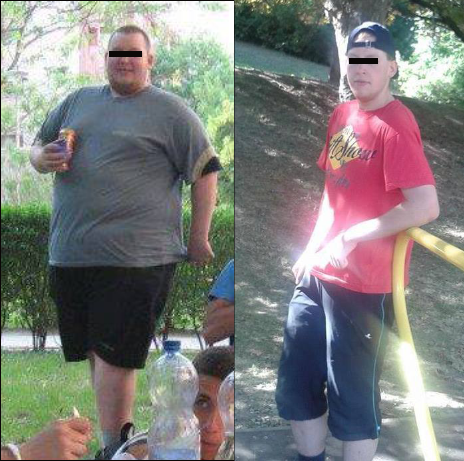 I've been training for a year and a half, restricting food intake. On the old picture I'm 210 kg, now I'm 95 kg. I used KalóriaBaz for 4 months and helped a lot in both the workout and the meal.
I was 50 leaping all I did as a workout at the very beginning, it is also difficult. Then the runs, the little food and the nicest training came from these! I've been through depression, hunger, and fatigue. Now I'm doing 2-hour training every day (30 mins, 10 mins, 10 mins running, 10 mins weights and 1 hour jogging). My meals are now between 2000 kcal, but 1,200 of them are moving one day. I had used 500 kcals then 1000 kcal and finally 1500 kcalt. As I noticed how much I lost, I raised my calorie intake because I did not see any sense of tightening anymore.
(note: daily calorie intake below 1000-1200 can be dangerous to your body!)